There may be times when you want to export the data from one or several of your Divcaster portfolios. Perhaps you want to import it into something like Excel or your accounting software.
Here's a video tutorial on how to export your portfolio. You can find some images and written instructions below.
Exporting your data with Divcaster is easy. Find the three vertical dots next to Import CSV as circled in the image below.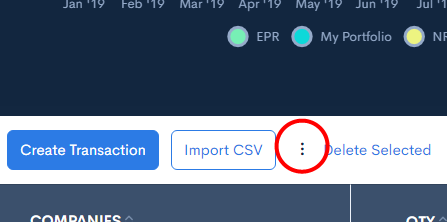 Click it to bring up a contextual menu. One of the options is Export CSV. Click that.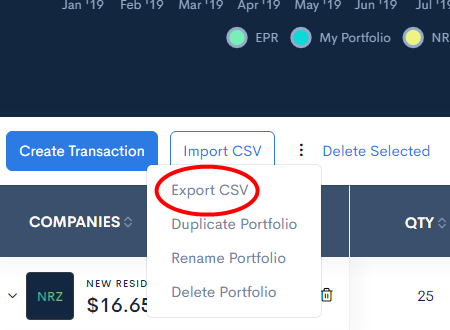 A "Save As" window will pop up asking where to save your file. Just navigate to where you it saved and click the Save button. Your portfolio is now saved to your computer.
If you have more than one portfolio that you want to export you will need to export each individually. Just use the Switch Portfolio button to get each portfolio you want to export and follow the directions above.